<![if !vml]>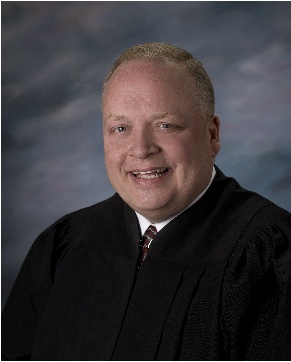 <![endif]>Judge Mark A. Comstock
<![if !vml]>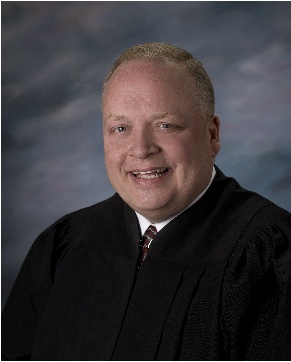 <![endif]>Judge Comstock has been Judge of the Berea Municipal Court since January 2, 2000. Berea Municipal Court covers not only Berea but also Middleburg Heights, Brook Park, Strongsville, Olmsted Falls, Olmsted Township, the Metro Parks and the Ohio State Patrol.
Prior to his current position, Judge Comstock was in the private practice of law for 20 years. Most recently he was a partner with the law firm currently known as Largent, Berry, Preston & Jamison, Co, LPA, in which he sold all interest prior to taking the bench.
Judge Comstock's previous elected position was two terms on the Berea Board of Education; including 3 years as its President. He was also appointed Chairman of Middleburg Heights Charter Review Commission in 1989 and as a member of Middleburg Heights Board of Zoning Appeals in 1990-1991.
Judge Comstock is a graduate of Berea High School. He furthered his education by attending Wittenberg University, graduating in 1976. Judge Comstock pursued his law degree at Gonzaga University School of Law where he graduated in 1979.
Among his other activities, Judge Comstock is an active member of Berea Rotary and was very involved in the creation of the Middleburg Heights Rotary Club.
Judge Comstock is also a member of Middleburg Heights, Berea, Brook Park and Strongsville Chambers of Commerce and a past president of the Berea Chamber.
Judge Comstock has been a member of the Berea United Methodist Church since 1969. He is currently on the Finance Committee and the Endowment Committee, and served as Chairman of the Board of Trustees from 1990 - 1995. From 1981 through 1989 he was a member of the Board of Directors of the Berea Children's Home.
As an outgrowth of his interest in baseball, Judge Comstock coached in the Berea Baseball Association from 1981 - 1992, and was President of that Association from 1984 - 1991. Currently, he helps coach his son in the Strongsville Recreation Baseball program.
Judge Comstock's past civic involvement also included 12 years with the Jaycees, during which time he served as President of the Berea Jaycees, Legal Counsel for the Ohio Jaycees and Treasurer of the Jaycees of the Western Reserve Foundation. He was honored as being recognized Who's Who in America in 1985 and 1988.
Judge Comstock continues to strive to administer justice fairly and efficiently in order to foster a safe environment in all the communities of the Berea Municipal Court district.